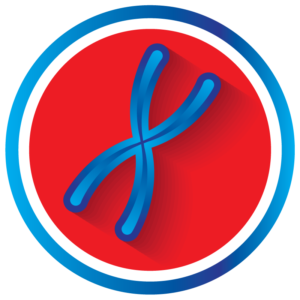 The sequencing of the human genome, the characterization of the patterns of human genetic variation, and technological and methodological advances in genotyping and sequencing studies have underwritten a veritable explosion in genetic discovery. Crucially, these studies have queried the entire human genome in an agnostic fashion, free from the constraints of pre-existing biological knowledge and thus enabling the implication of heretofore unsuspected pathways. Larger sample sizes achieved via international collaboration, improved imputation methods and next-generation sequencing techniques have expanded the allele frequency spectrum for variant association, allowing for the detection of low-frequency variants and the targeting of specific ethnic subgroups. In this manner, over the last decade, nearly 100 loci have been associated with type 2 diabetes or related traits in multiple populations.
The Florez lab has been involved in many of these efforts. We participate in the DIAGRAM Consortium and its multiethnic counterpart DIAMANTE, focused on GWAS meta-analyses in type 2 diabetes; we co-lead MAGIC, focused on GWAS meta-analyses in quantitative glycemic traits; we co-lead GENIE and the JDRF-funded Diabetic Nephropathy Collaborative Research Initiative, focused on GWAS meta-analyses for diabetic kidney disease; we lead the SIGMA Consortium, focused on genetic discovery in Latino populations; we participate in the CHARGE and AAGILE Consortia; and we co-lead high-throughput sequencing studies in T2D-GENES. We endeavor to place all of this information in the novel AMP-T2D Knowledge Portal.
Though together these variants only explain 10-15% of the inherited cause of type 2 diabetes, the approach has proven successful and the methods have been streamlined: it is likely that the accrual of larger sample sizes (e.g. in developing nations or large health care systems) as costs continue to drop will only continue to advance discovery. In the meantime, several key insights have emerged. The GWAS we and our collaborators have undertaken have established ?-cell function as the focus in type 2 diabetes pathogenesis, complementing prior observations in monogenic diabetes; they have revealed causal links between metabolism and circadian rhythmicity, fetal development or lipid regulation that were previously highlighted by epidemiological correlations; they have identified new pathways (e.g. zinc transport into ?-cell granules, KLF14 target genes in adipocytes, melatonin signaling, or monocarboxylate transport) in type 2 diabetes pathogenesis; and they have enabled a more comprehensive exploration of the genetic architecture of the disease, setting boundaries for the effect sizes and allelic series that comprise the likely universe of disease-causing variation.